Scots Day Out (Bendigo, Victoria) – Saturday 13 February, 2016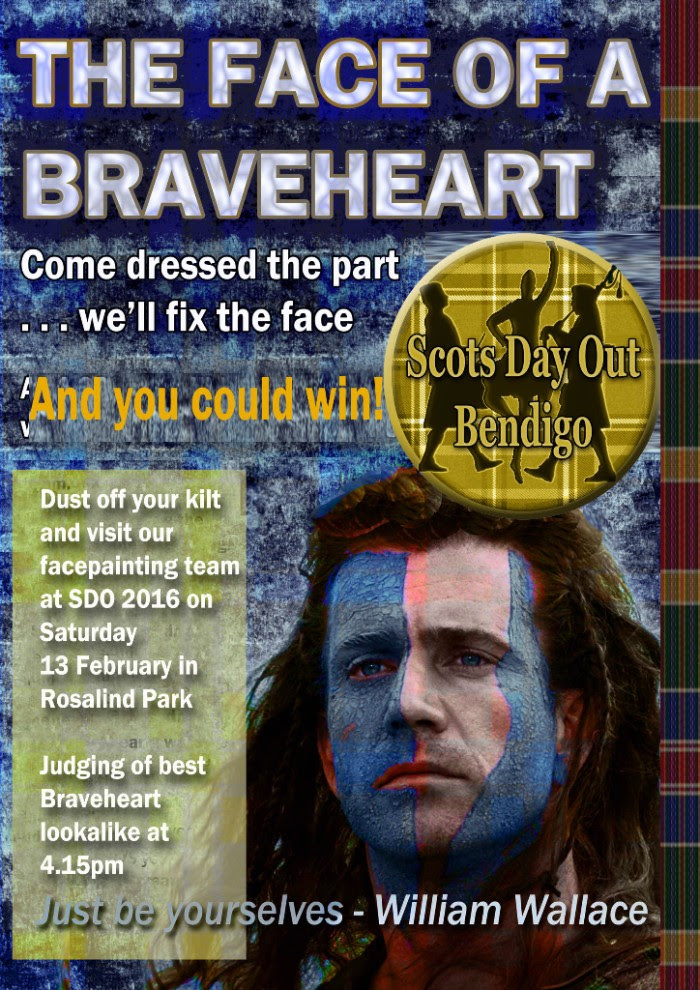 A fabulous day out is to be had for one and all in Bendigo, Victoria on Saturday, 13 February, 2016. Watch the colourful parade of pipe bands, clans and dancers down historic View Street at 10am and then wander down to shady Rosalind Park where you will find Scottish stalls, clan tents and a fantastic programme of events.

As well as the opportunity to have your face painted Braveheart style, you and your family can join in the Kerbieball World Championship, enjoy a Clydesdale wagon ride, see a demonstration of swordcraft and even have a lesson in Gaelic. There will also be Celtic music and singing and performances by Sing Australia Bendigo Choir and the Emu Creek Bush Band. Pop-up small pipe performances will also appear around Rosalind Park throughout the day.
From 11am the Central Victorian Highland Dancing Classic will take place on the dancers' stage, the pipe band competition and recitals will be in the Band Arena, and the children's activities also commence.
The My Scottish Kitchen Challenge for the best Athol Brose and Shortbread will be judged during the luncheon break (around 1pm) in the area adjacent to the Band Arena.
At 4pm get ready for the Grand Finale, which includes The Dashin' Kilts (the 200 metre Rosalind Park Dash), Judging of the Braveheart Award, best Scottish Dressed patron and performances by the massed pipes and drums, and highland dancers.

In the evening stroll across to the Metropolitan (Cnr. Hargreaves & Bull Streets) for a meal and to listen to Celtic songstress Imogen Brough who will be performing from 6pm-8.30pm.